Hello Lakewood Families,
The Dance, BBQ and Auction are only 2 weeks away and we have not sold many tickets nor do we have very many helpers for the event.  Please see the attached newsletter for more information.
It would really help the organizers of the event if tickets are purchased soon so we know how much food to prepare.
We may have to scale back a few activities if we do not have enough volunteers.
Information can be found on the school website and the PAC Facebook  page.
Interested in checking out the band? Click the link below.
Thank you,
PAC
Questions? Email:  lakewoodhotlunch@gmail.com
GET YOUR TICKETS NOW-ON LINE!!
Tickets on sale now. Please spread the word about this fun event. This band really puts on a great show. Tickets are $15 per family and will be $25 at the door. Invite your friends!
http://www.brownpapertickets.com/event/2926980
Link to the Band: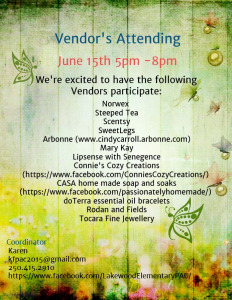 Thanks,
PAC Fundraising Committee
Please see attached information on Yearbook ordering:
Thanks
Rosa Willner
Secretary
Please see attached Newsletter from PAC for the BIG YEAR END EVENT!
Lakewood PAC
Good afternoon,
Just a reminder that tomorrow, Friday April 28th  Jump Rope For Heart Donations are due back.  The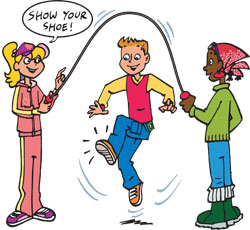 Jumping starts just after 1PM.  Feel free to stop by and join in the fun!
iRide finishes up today.  If your child brought their bike to school we would greatly appreciate it if you could pick it up this afternoon as night groups will need the gym sp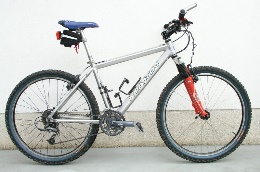 ace this evening.
Enjoy the sunshine!
Bryan Johnson
Principal
Our next hot lunch is Hot Dog Day and will take place on Friday May 19th. For more information and to place your orders go to our website tab: Parent/PAC/Hot Lunch. Orders are due Friday May 12 by Noon.
June Hot Lunch:  Our last hot lunch of the year is Subway on June 16th!  Orders are due Friday June 9th by Noon.
Thanks
PAC Hotlunch Coordinators
Hard copies will be out to students this week, or for more information, please go to PAC Fundraising tab .
Thanks Lakewood PAC
Dear Lakewood families,
Our next hot lunch is Asian Noodle House and will take place on Friday, April 21st. For more information and to place your orders, go to our Website Tab: Parent/PAC/Hot Lunch. Please be advised that due to the short upcoming week, orders are due by Wednesday, April 12th at NOON.
Volunteers are always needed! If you can volunteer an hour of your time and/or need assistance, please email lakewoodhotlunch@gmail.com.
Thank you!
Lakewood Hot lunch Committee
Good afternoon,
This afternoon we had an assembly to get our children ready for all of the wonderful Literacy Week activities starting Monday (see attached overview).  Also attached are the daily draw prize tickets.  Participate in the daily activity with your child(ren), they then return the ticket for that days chance to win one of the great daily prizes!  For Tuesday's Family Feud game please make sure your child(ren) wear their team colour!
Red Team:
Mrs. Devries
Ms. Bouvier/Mr. Stephenson
Mrs. Leakey
Mrs. Fawcett
Mrs. Wood
Ms. Fafard
Mrs. Penston
Mrs. Deichmann
Mr. Sansom
Blue Team:
Mr. Feenstra
Ms. Iverson
Mrs. Theologus
Mrs. Lynch
Mrs. Panton/Ms. Smith
Mrs. Jones
Mrs. Leyne/Ms. Slievert
Mrs. McCullough
Mrs. McGregor/Mrs. Coulas
Literacy Week Schedule 2017-for parents  and Home Activities Literacy Week 2017
We are all looking forward to Literacy Week.  Feel free to stop by and check out the fun!
Bryan Johnson
Principal
New Parent Information Night at Spencer Middle
Thursday, April 6, 2017
7pm-8pm in the Isabelle Reader Theatre
*This is for new students attending Spencer in September 2017.
If you have any questions please feel free to contact Spencer Middle School directly, 250 474-1291.