Showcase of Learning
A reminder to all that you are invited to the first annual Lakewood Showcase of Learning. It is tomorrow, May 25th from 5:30 – 7pm. There will be two short performances – one at 5:45 by Mr. Sansom and Ms. Lynch's class and the other at 6:15 by Mrs. McCullough's Kindergarten class. Both will be in the gym. Please join us and wander through the school to see samples of the amazing work your children have been doing in Science, Socials Studies, Math, Art, Reading and Writing during the third term.
Also we will be accepting donations for Fort McMurray. All donations will be sent to the Red Cross. If you are writing a cheque please make it out to the Red Cross.
Thank you. We look forward to seeing you all tomorrow evening.
Martha Gerow, Acting Principal
Lakewood Elementary School
Please see attached information on the Showcase for Learning, at Lakewood Elementary, May 25th, 5:30 to 7:00.
showcase_of_learning_poster (2)
Thanks,
Rosa Willner, Secretary
Further updates: 2nd bus update
Find all the details about the new changes as well as current bus routes and more on the District's Transportation page.  This information was sent out to Parents May 4th, by the School Board Office.
Also, please view below a quick break down of costs at a glance: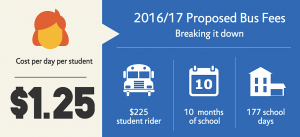 Parents are always welcome to attend Board Meetings, the next one is May 10th, at Belmont Secondary, at 7:00pm.
Thank you.
For those of you who ordered the Mother's Day Hanging Baskets, they are ready for pickup, at Lynne's Little Elf Garden Centre, 1062 Goldstream Ave.  Here is a sneak peak.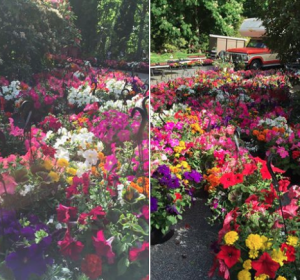 Thanks
PAC Fundraising Committee
Good morning, just a reminder these orders are due on the 29th, the attached form has been updated, but if the old one has been already submitted that is ok.
Also please note the pickup location is Lynn's Little Elf, not Lakewood Elementary.
Thanks,
PAC Fundraising Committee
Please see order form attached, it has also gone out by Autodialer to parents.
2016 Lynne's Hanging Basket order form Lakewood
Copies can be found in the Office as well, for those having printing issues.
Thanks,
PAC Fundraising Committee
Our fundraiser is Tasty Batters Cookie Dough. Offering varieties of delicious cookies as well as gluten-free options!
Running from April 11th until April 22nd.
Orders will be placed April 25th and ETA is 14 business days from order date.
Delivered via refrigerated truck to the school orders are individually labeled for ease of identification!
Click this link to see the catalogue:
http://funds.qsp.ca/wp-content/uploads/2015/03/Tasty-Batters-Canada-No-.pdf
Cheques payable to Lakewood PAC.
Thank you and have a fabulous day!!
Lakewood PAC